Many pursue a career in the fitness industry out of a passion for fitness. Being a fitness trainer gives access to fitness equipment. So you can not only achieve your personal fitness goals. In the course, you can also help other individuals reach their fitness goals.
The fitness industry has become very lucrative over the years, and so has a career in the industry. Moreover, a job in the fitness industry has grown exponentially. It will continue to do so in the coming two decades. Furthermore, a career in the industry also offers better job security.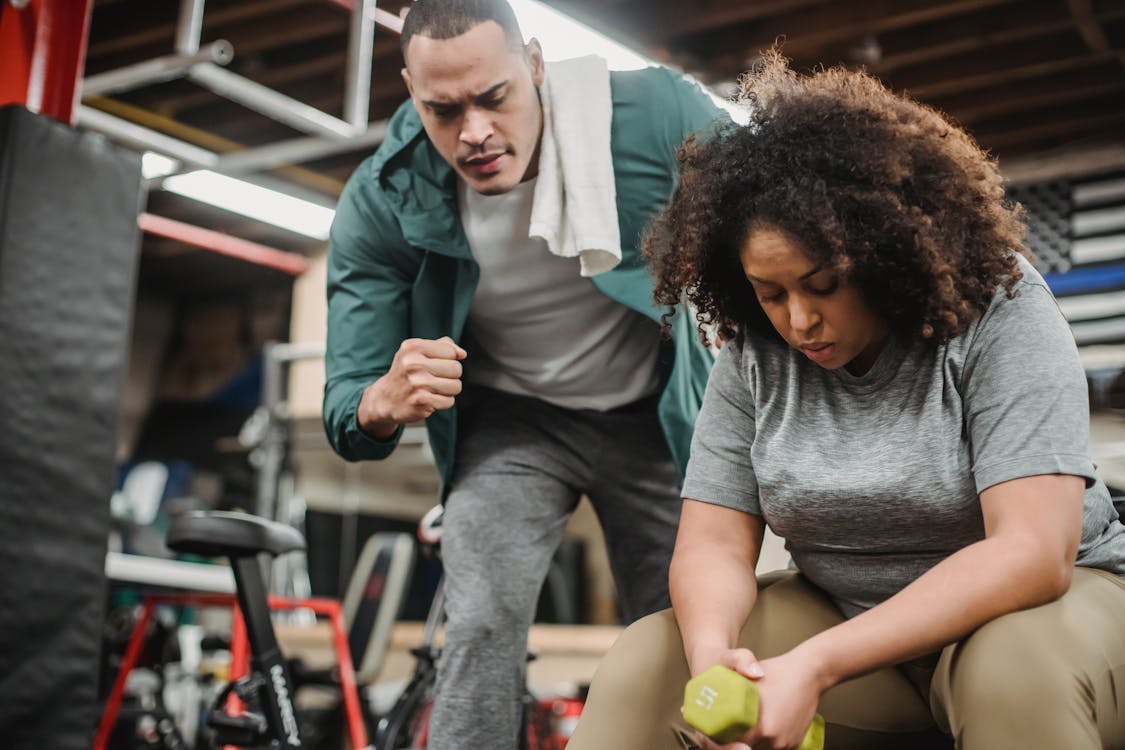 The fitness industry is inherently customer-centric, and if you are part of the industry. You get to work around some fantastic individuals, for instance, athletes, business people, celebrities, or even politicians. Apart from them, you would also come across fellow fitness enthusiasts or other outstanding individuals.
Now let us look at some aspects of choosing a career in the fitness industry.
1. Due diligence
Before starting a career path in the fitness industry, you have to determine the type of fitness trainer you want to become. That would be the primary step toward deciding on a career. For instance, you have to choose whether you want to be an instructor who leads a group session or works in fitness studios or health clubs. If you have a clear vision of the career it would help as a roadmap.
2. Maybe get a degree
A high school diploma is enough for a job in the industry. A specialized degree in exercise science, physical education, or kinesiology may fetch lucrative career options. Furthermore, courses on biology, anatomy, nutrition, and exercise technique will equip you with the knowledge to assist the customer who would approach for guidance.
3. Use appointment scheduling software
If you decide to be a personal fitness trainer, keep track of the schedules. You can use appointment scheduling software. When you are a personal trainer, the schedule plays a vital role. If the schedules get mixed up, that will harm your profession. To avoid mixing the schedule, you can use appointment scheduling software like Picktime. The software organizes the schedules and sends an automated message to the customers over email or SMS. You or your customers would be late, and the fitness regime continues as planned. The software offers a dedicated booking page for 24/7 easy booking.
4. Polish your interpersonal skills
The fitness industry is inherently, and you would be surrounded by people all day. That's why you have to polish your interpersonal skills. For instance, you may often have to motivate individuals to follow the fitness regime when they feel like giving up. You also have to be an outstanding communicator because you have to explain to the customer how to exercise and techniques. You also have to be a patient listener. Then you would know the customers' capabilities, fitness goals, and limitations. You also have to be a problem solver because no customers are alike, and the needs differ from customer to customer.
5. You can specialize
Going through the class schedules at the fitness center, you would realize there are many specialized classes, for instance, yoga, spin, dance, weight lifting, and so on. Determining the specialization would help you narrow down the facilities you want to work in with the customers for training.
Let us look at some of the specializations quickly
Strength training – focus on strengthening muscles.

Cardio – cycling, running, step aerobics, or dance classes

High-intensity interval training- training that rotates between short bursts of intense workout and time for recovery.

Yoga – physical poses and breathing techniques
6. Work flexible hours
You can work flexible hours as a fitness instructor, for instance, on weekends or nights. In the meantime, you can pursue education or a separate career. As a result, you can gain the necessary experience and build a reputation as a fitness trainer. That's why working part-time is suitable for your career in the future. You can also create a clientele.
7. Maintain a social media presence
Suppose you have decided to be a freelance fitness trainer. In that case, it is essential to maintain a robust presence on social media. You can not only lure potential customers but also showcase your expertise. The social media platform of your choice may be Facebook, Instagram, or Twitter. Once you establish your presence online, you can quickly receive enquiries about your service.
8. Never stop learning
If you continue learning, the fitness industry will evolve. Not only that, you would acquire new knowledge. As a result, you would be able to establish yourself as the industry leader and teach your customers the latest techniques. Some of the certifications require continuing education credits. As a result, you can always polish your skills and knowledge. You can develop a new approach to fitness and create a community with the knowledge acquired.
9. Work experience
If you are looking for a career in the industry, you have to have work experience. Potential employers would ask for relevant work experience, and hiring would depend on experience. For beginners, you may work as an assistant and gain experience.
10. Emerge as an expert
You can emerge as an expert in the industry. You may wonder how you would appear as an expert. Sharing your knowledge is one way to accomplish this. You may be reluctant to share your knowledge as it will reveal the traits of the trade. That does not need to be a concern for you. When you share the knowledge, the potential customers will value and listen to what you have to say. Furthermore, over the long haul, that would lure more customers.
You may wonder how you share the knowledge. Social media is an excellent avenue to showcase your expertise. You can also start a fitness blog. You can share the articles on social media when you publish a paper. Remember that social media these days is very competitive, and the content plays a vital role in luring potential customers.